Product: Newman – Aerial
Release date: 22.09.2017
Label: AOR Heaven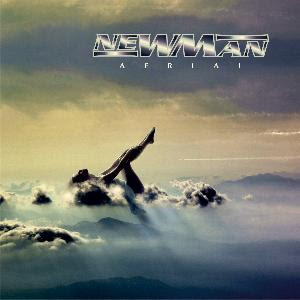 In 1997 Singer, songwriter Steve Newman formed the band Newman and since 1998 has been producing consistently high quality albums filled with hook laden songs and thought provoking lyrics and released 10 studio albums and one best of compilation up to today. The previous release, "The Elegance Machine", was released in 2015 and the band returned to the road with shows in Europe and their first UK headline tour.
Steve Newman continued to write throughout 2016, songs, of which some have featured on various artists releases, and some which are still to come. It was within this writing process thatNewman started to piece together the ideas which would become his latest release, and 11th studio album.
"Aerial" now features 12 tracks that return to the huge chorus's, maintaining the high quality production values that have been prevalent over the last albums. But this record, above all, is all about the songs, you could say it's an unashamed AOR/Melodic Rock record and follows that rule across all 12 songs to give the listener a very consistent album. Once again Steve Newman has teamed up with Rob McEwen (drummer for the last nine Newman albums), the album also features long time friend Mark Thompson-Smith lending his vocals to "Fear Of Flying" and " Two Sides". Finally the mastering was taken care of by none other than Harry Hess (Harem Scarem) at H Bomb Mastering.
Track list: 01. Fear Of Flying, 02. Don't Wake The Lion, 03. Can't Stop Loving You, 04. Life To Remember, 05. High Tonight (Aerial), 06. Vertigo (Leap Of Faith), 07. Two Sides, 08. I Am Your Man, 09. Always Strangers, 10. Nothing Left, 11. Still Bleeding, 12. You Don't Know Me
Soundclips:
Product: Martina Edoff – We Will Align
Release date: 22.09.2017
Label: AOR Heaven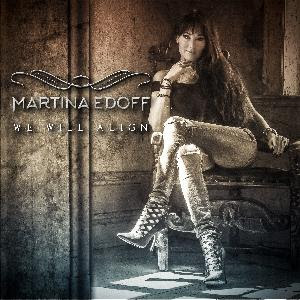 The self-titled MARTINA EDOFF album was released in 2014, and nearly a year later, the second record called "Unity" took her and her band on a successful North American tour in September 2015.
She soon went to Argentina and performed for 6000 new fans as an opening act for Tarja Turunen. The tour went on to share the stage with The Winery Dogs on their European tour in early 2016. The UK audience welcomed her the same year for a mini tour and she later returned to the Rockingham Festival to perform.
Now she's back with the third record "We Will Align" which will be released on AOR Heaven on September 22nd, 2017.
Amongst the already acquired fans is the respected English rock journalist Dave Ling, who discovered MARTINA EDOFF's eponymous titled solo debut, celebrated her with a full page article in Classic Rock AOR Magazine and put her album on his playlist, describing it as "Stirring, confident melodies from an unashamed Swedish rock chick!" The great reviews kept on coming in from all over the world.
Together with her former co-producer and co-writer Jona Tee (H.E.A.T), Martina decided to work with him on the third album. In late 2016 the artist started to write on some new songs and found more co-writers who completed the music in the way she was looking for, such as Jonas Törnqvist (Deathriders, Bleed The Hunger, TreasureLland), Erik Mårtensson (Eclipse, Nordic Union, W.E.T), Benny Jansson (Ride The Sky), Billy Sheehan (Mr Big, The Winery Dogs), Jona Tee (H.E.A.T).
"We Will Align" is a melodic hard rock album with a bluesy note along with powerful pieces and it goes back to the roots where EDOFF has got her influences. The strong melodies are always there such as her powerful voice. The musicians are the best to find and they are by her side in the studio as well on stage, i.e. Björn Höglund (drums), Nalle Påhlsson (bass), Stefan Bergström (guitar) and Jona Tee (keyboard/ hammond and production). The mixing went through the hands of the legendary Tobias Lindell.
Track list: 1. Turn our pages, 2. Champions, 3. Alive, 4. We will align, 5. Lay down your arms, 6. Face the mirror, 7. Set you free, 8. I'm invincible, 9. Truth came knocking, 10. Brand new world
Discography: Martina Edoff (2014), Unity (2015), We Will Align (2017)
Soundclips in advance: